A short walk from the Puri Bus Stand towards north and one will end up in the fishermen locality, an environment which is in complete contrast to the fun filled, leisure driven beaches of Puri. This is a dirty, filthy beach, littered with old boats, fish decays and all sorts of garbage. The locality has no infrastructure whatsoever from drinking water to sewerage and the place is screaming with diseases. The negligence to these people has become so typical that they have accepted their dreadful lifestyle and are trying to pass the days without any sort of expectation about it.
Perhaps the only way to move around the slum locality is by beach which is crowded with boats on one side and sea on the other. The sea water here is dirty,murky and serves the purpose of human waste disposal.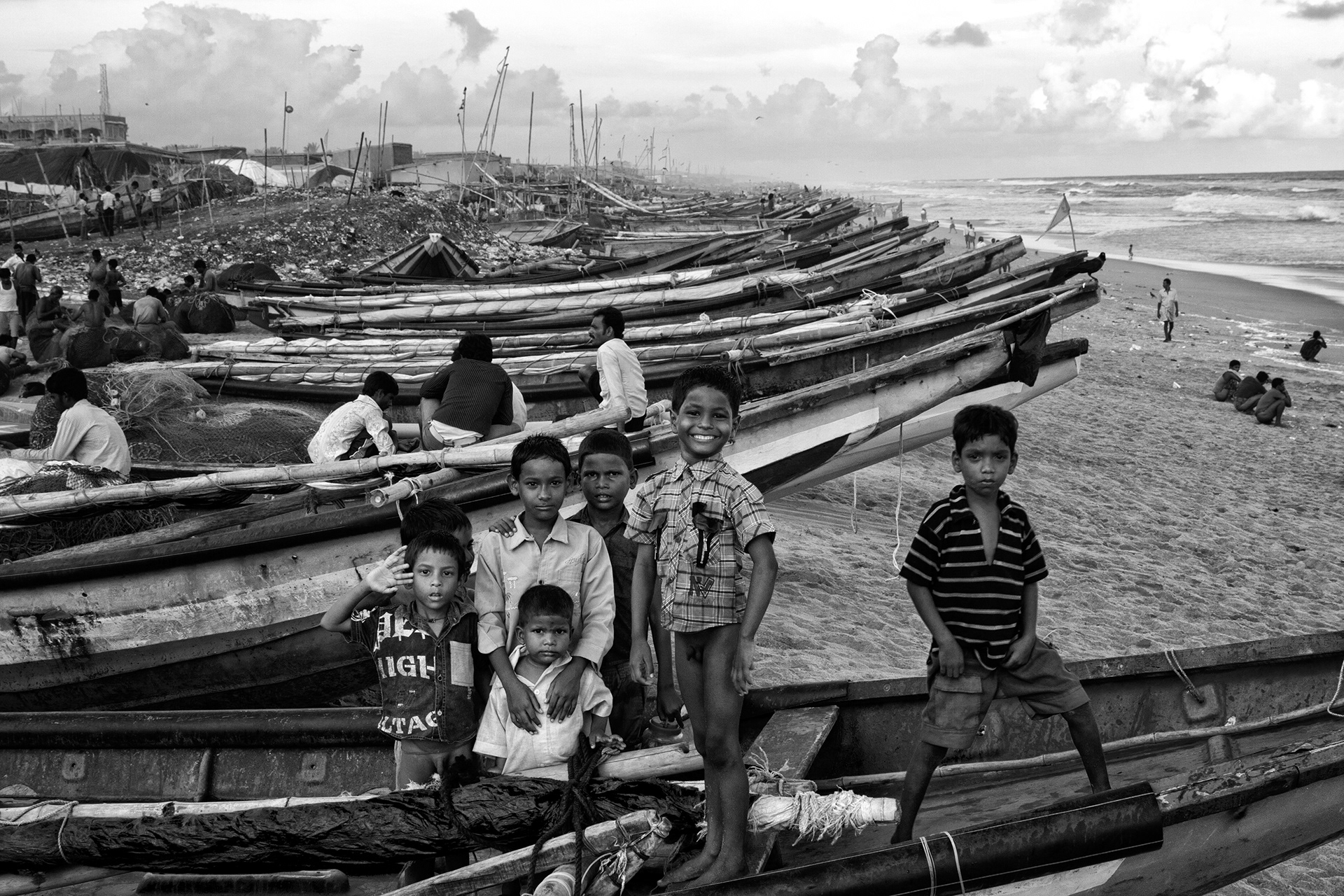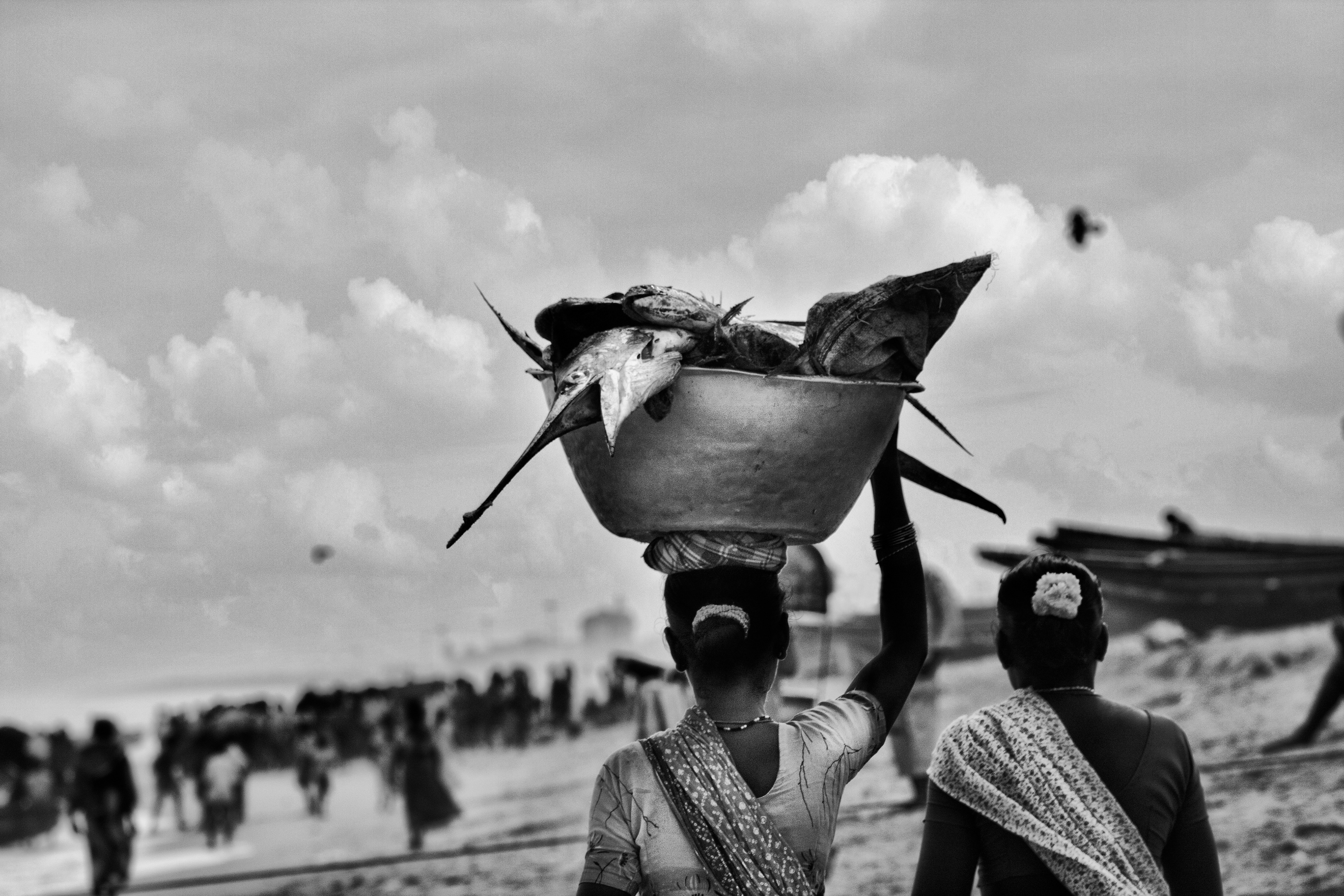 Women collect the fish caught by their family members and proceed to sell them in the local market or to the local agencies. They are not in their rights to fix the rates which are mouth watering for outsiders and tourists but not enough to help these people out of poverty.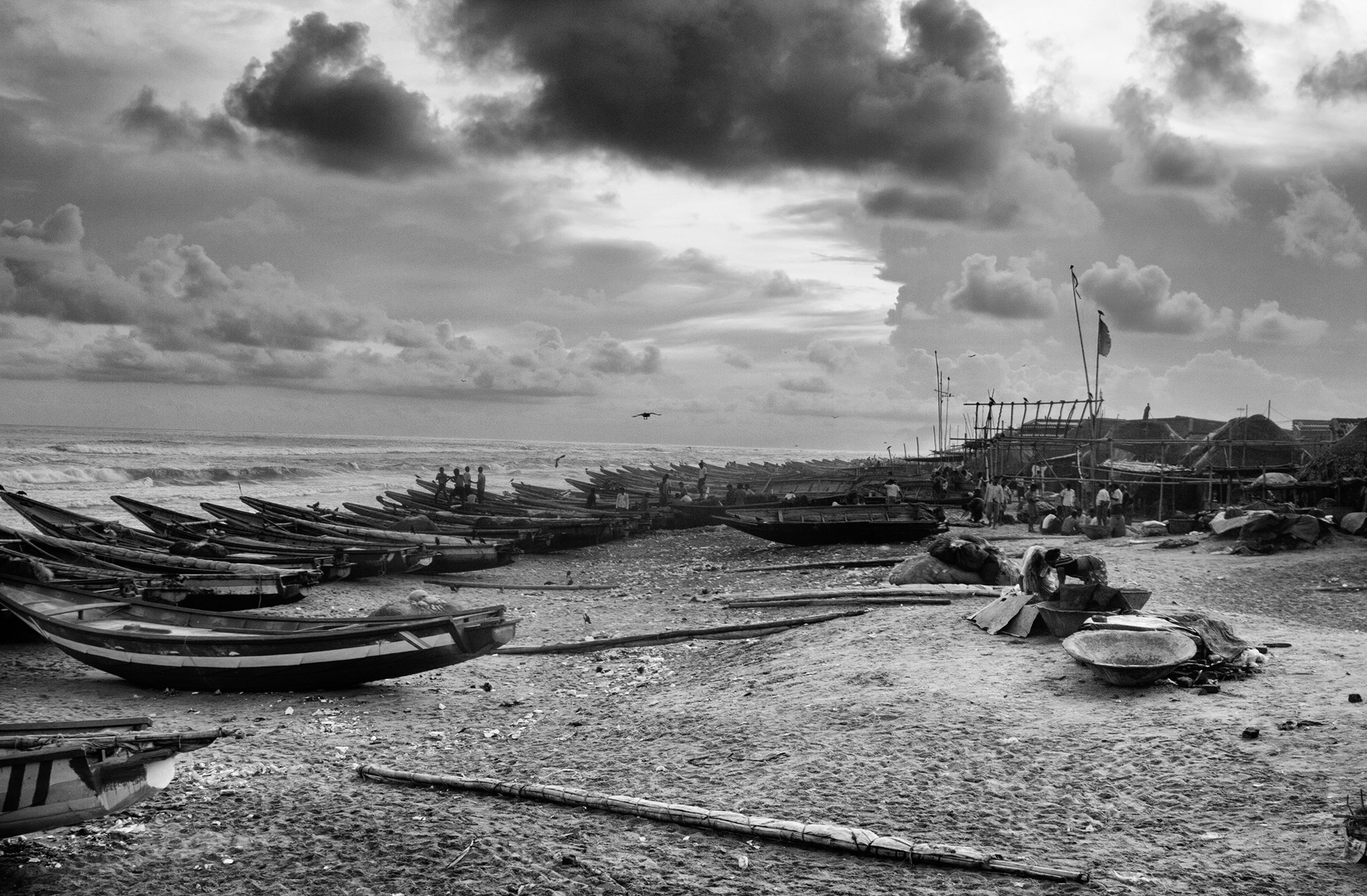 Fishermen move out to the sea. The boats are very basic and perhaps not suited for deep sea fishing. They have to spend 2-3 nights in the sea for a proper catch before returning.. Some go together. Some venture out all alone.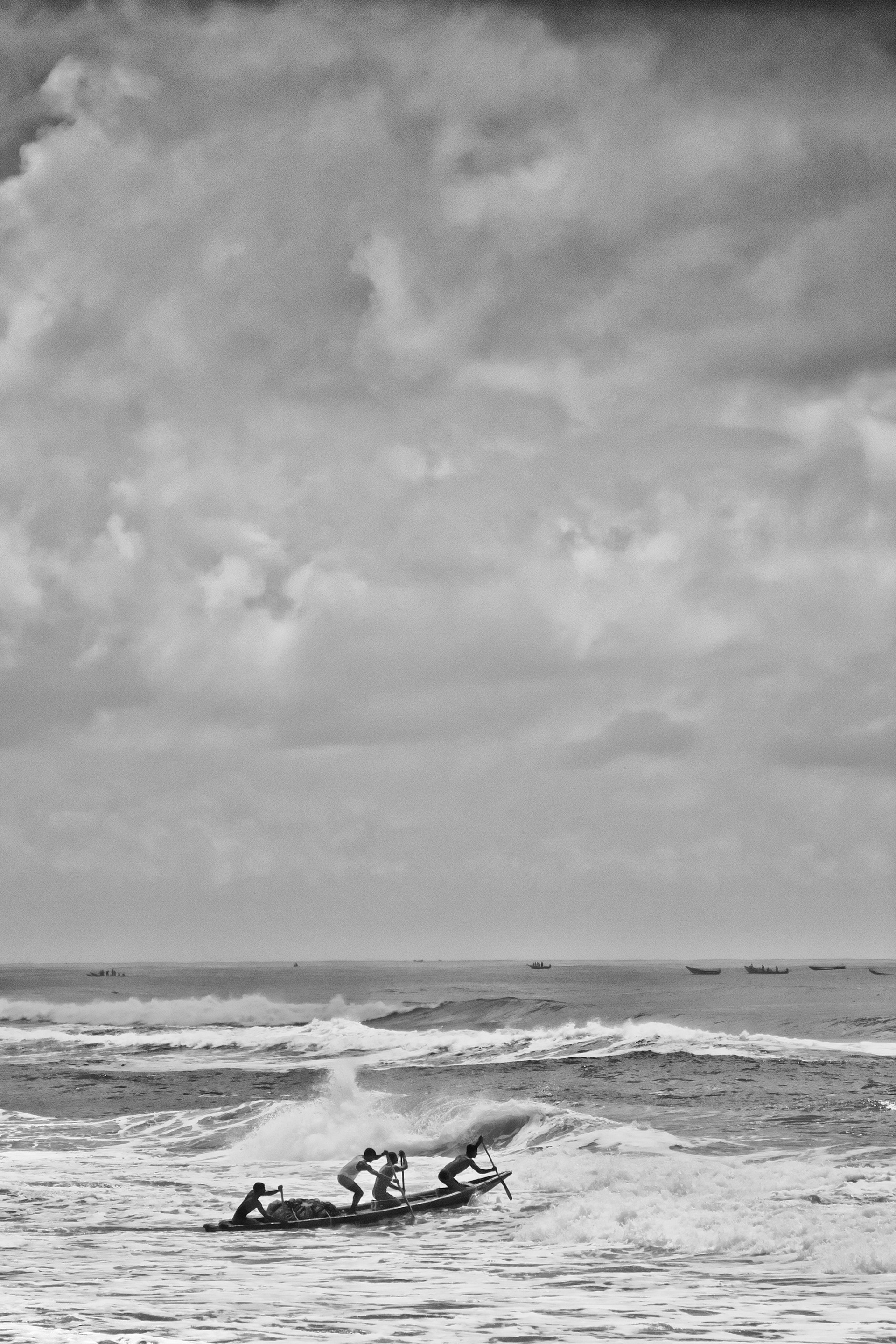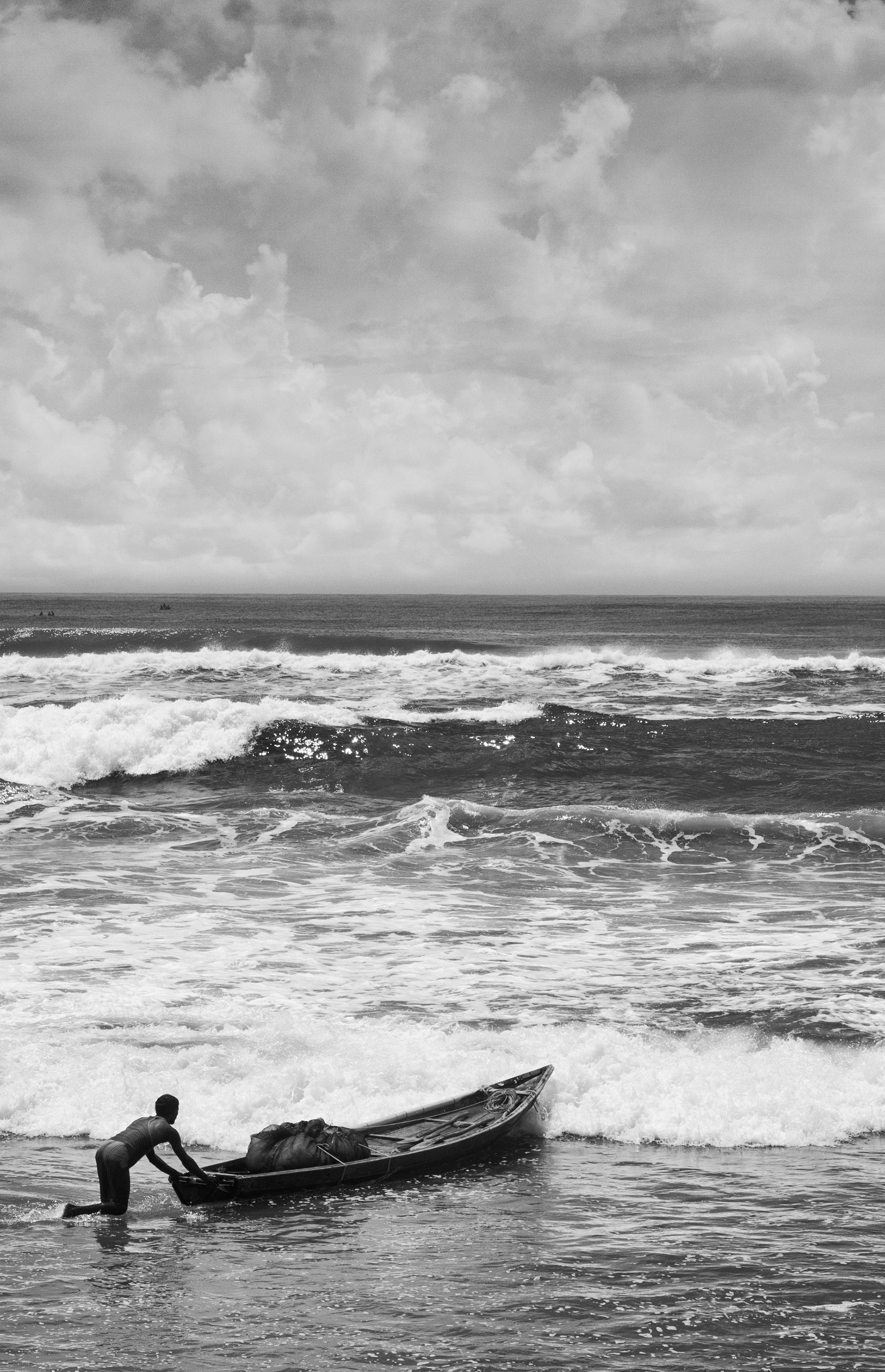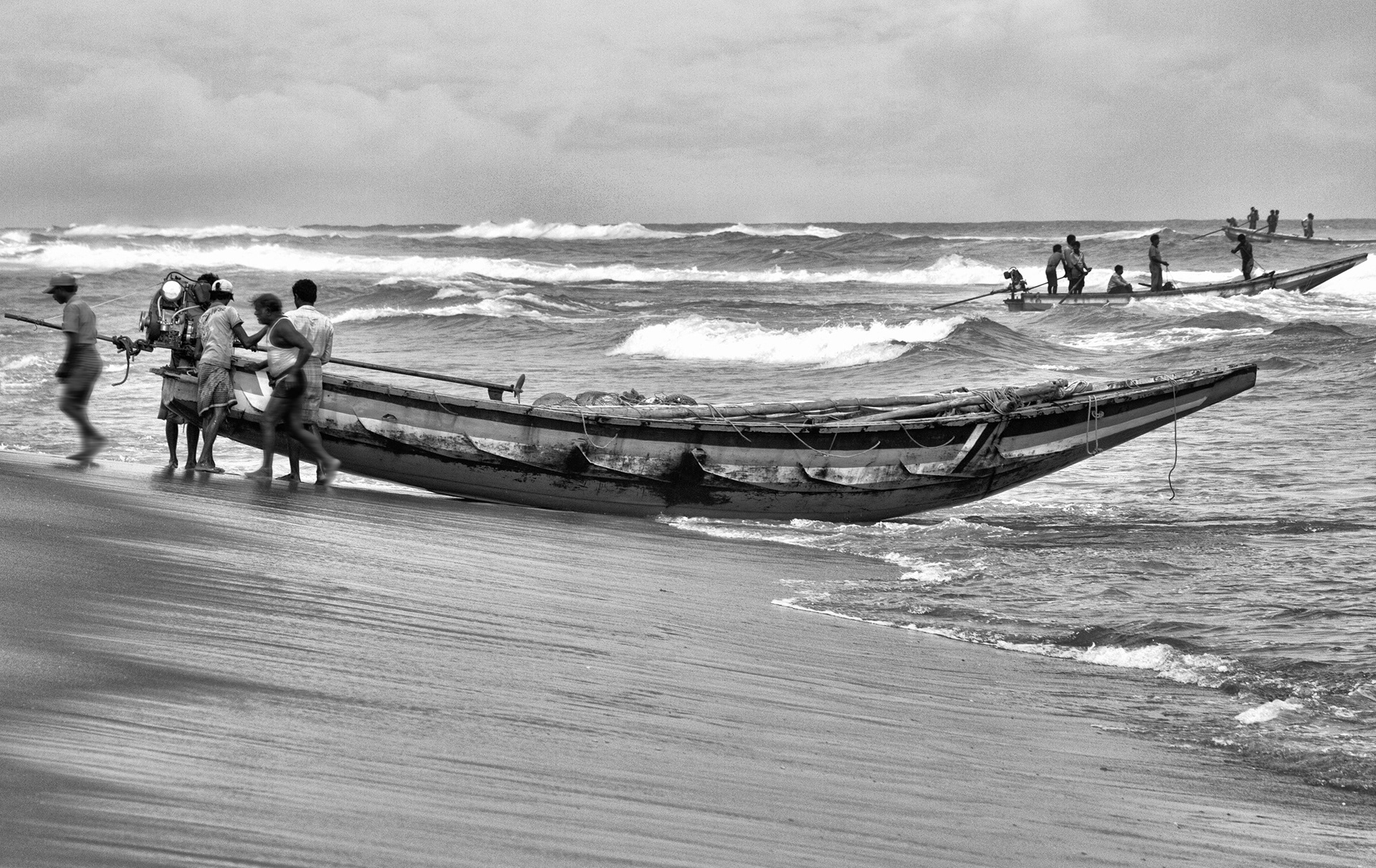 Some Fishermen return from the sea in the evening. Few boats like these are equipped with a diesel engine.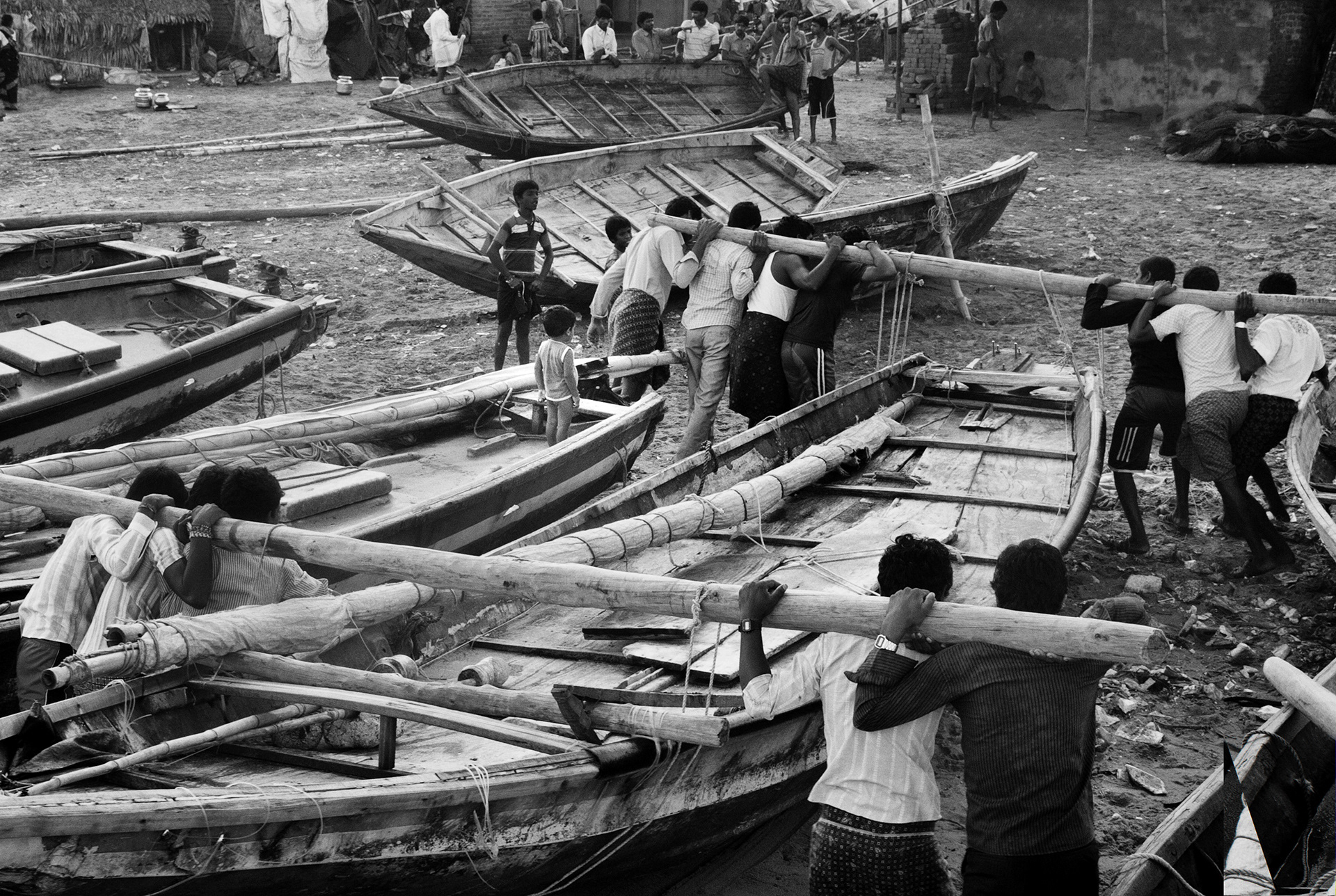 A small boy watches on as men carry a sea returned boat for repairs.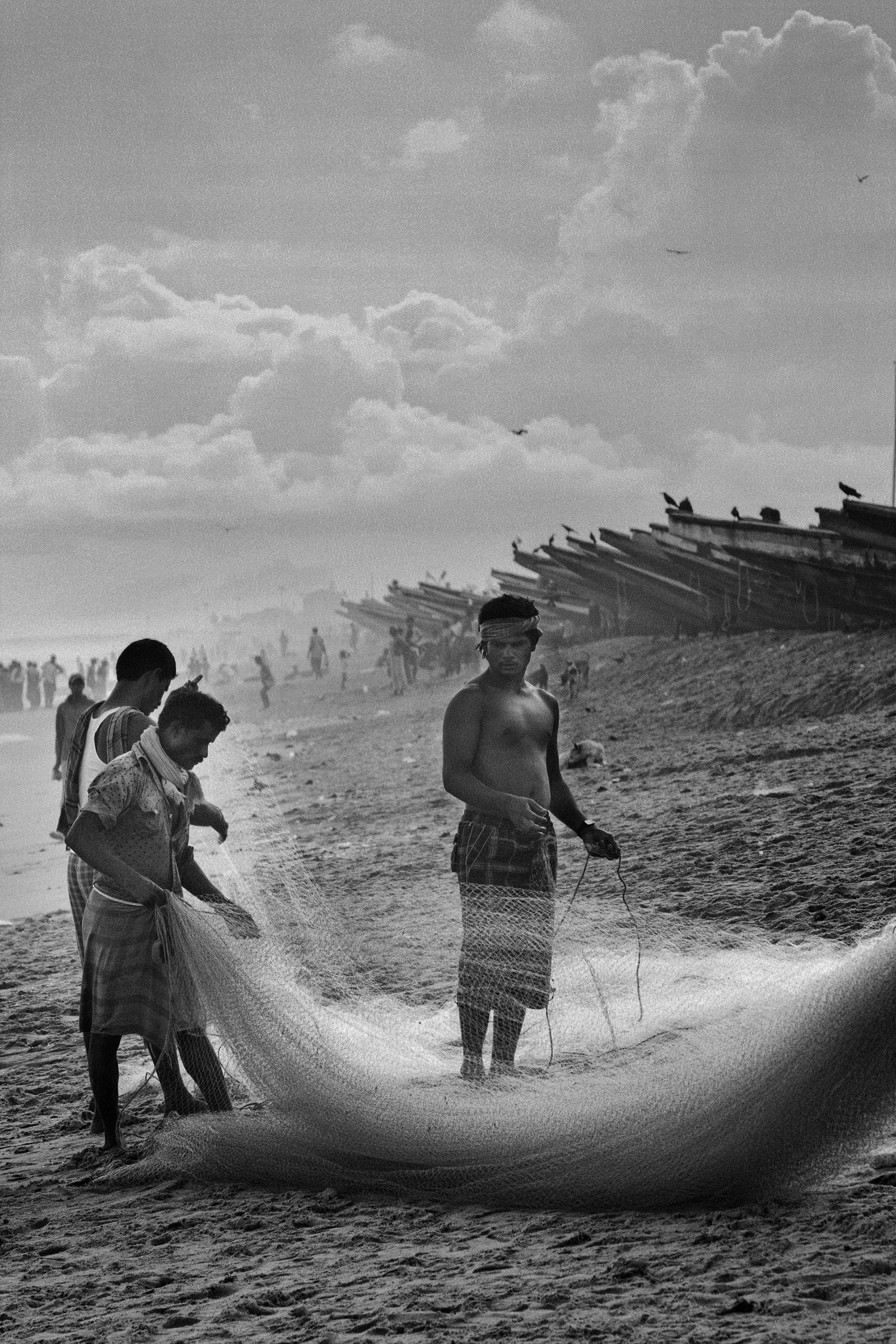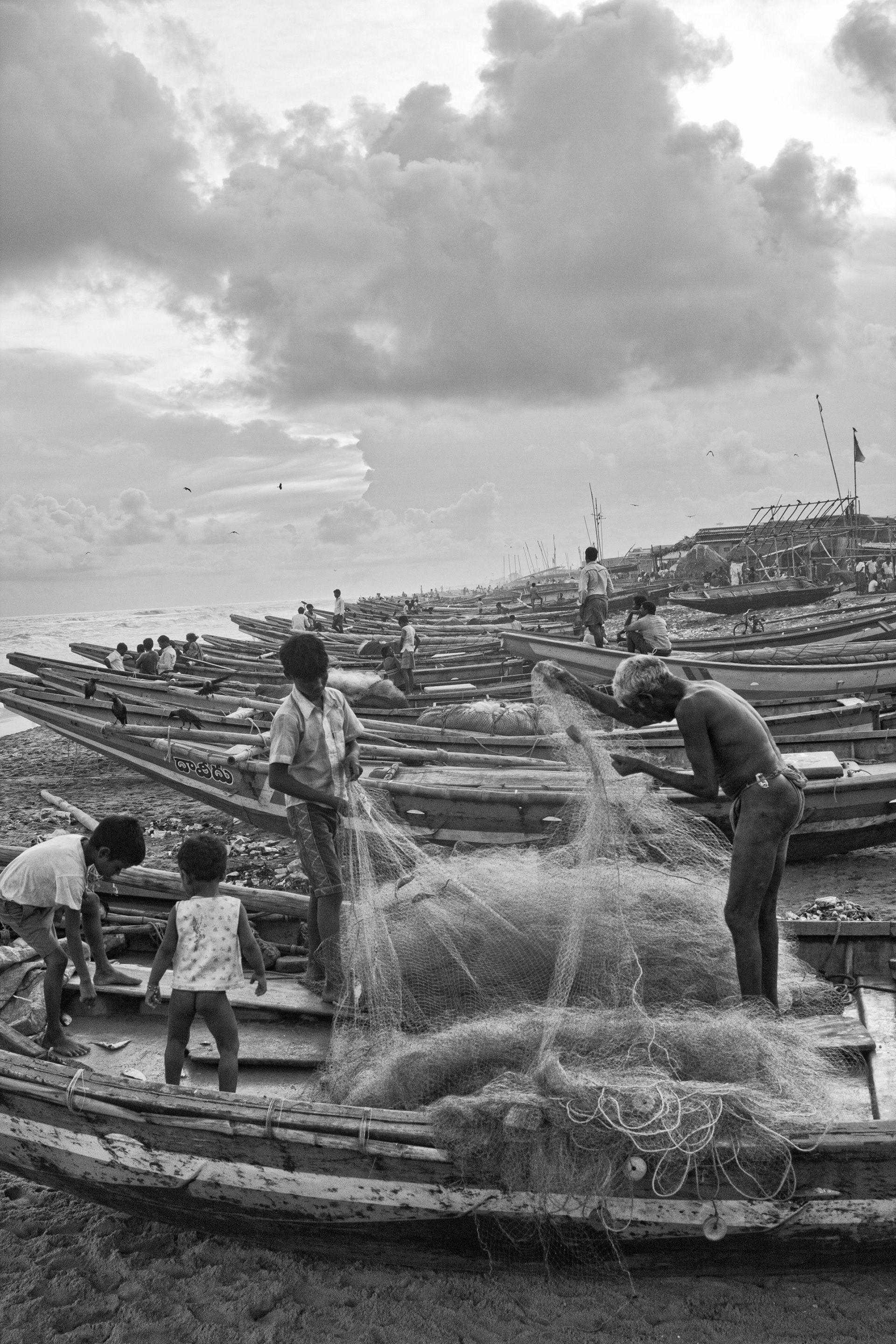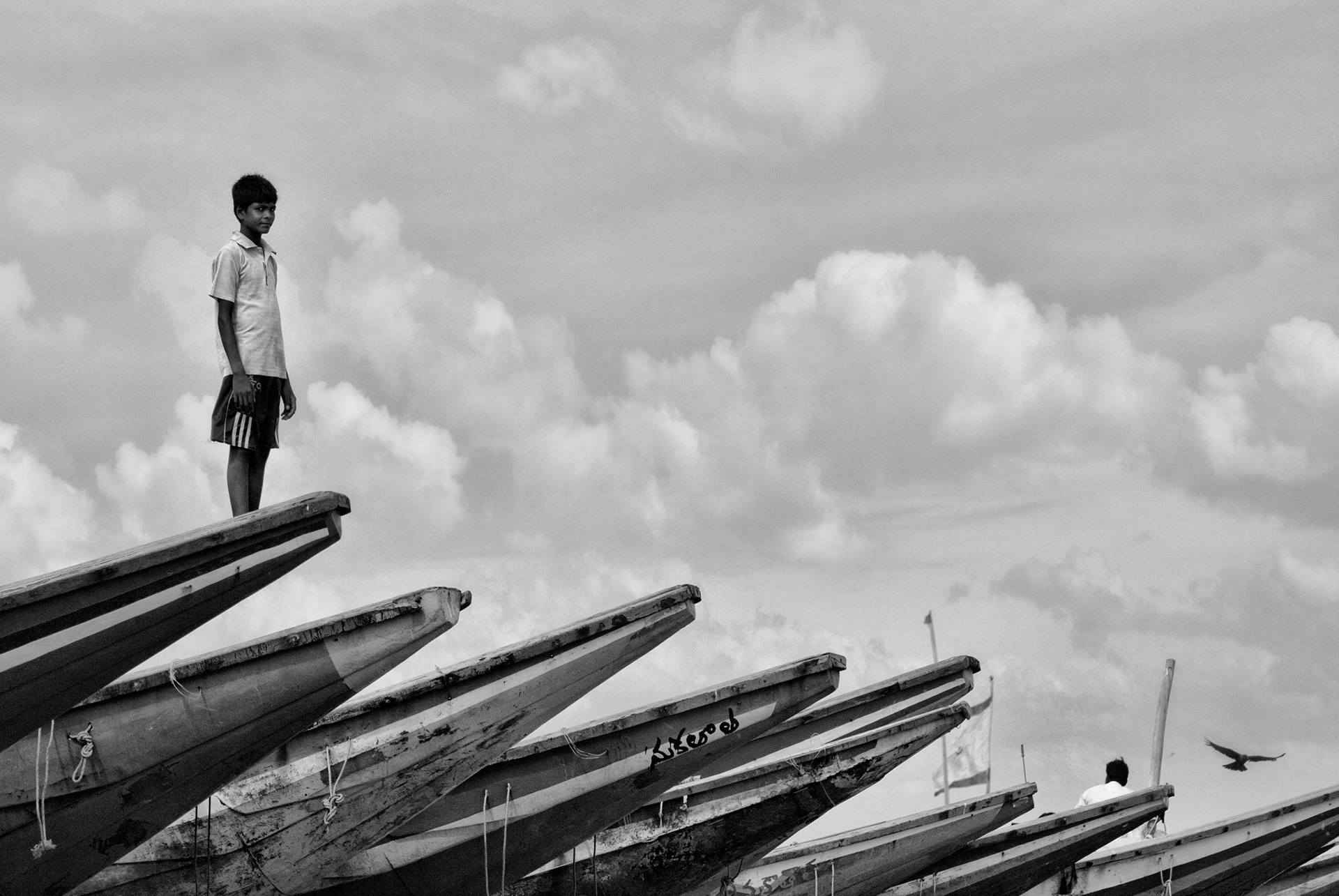 Just like this boy, may be the life of these people are always standing on the edge of getting lost either in poverty or in the sea.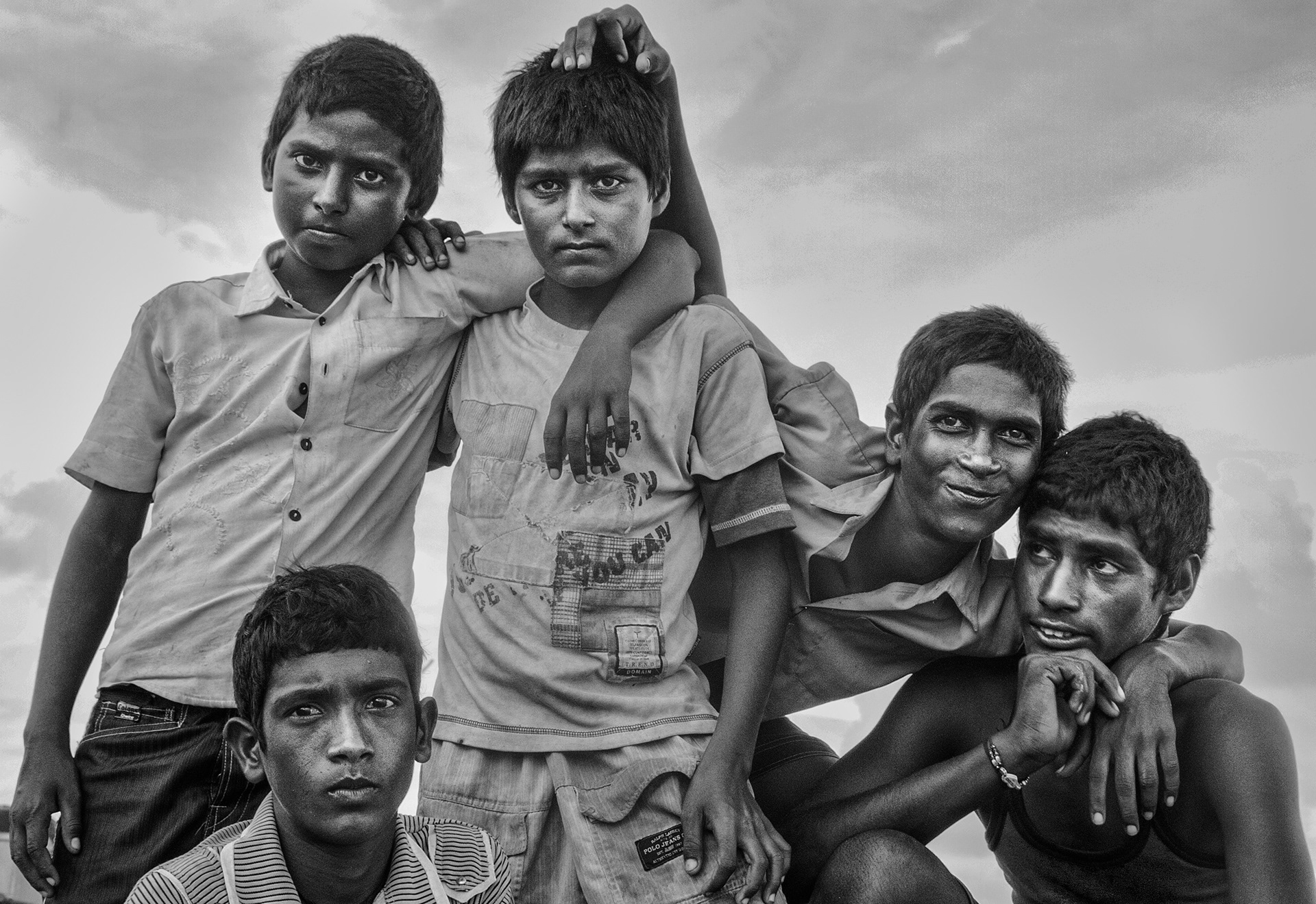 The youth gang poses for a shot. 'Pedda abbyilu' they call themselves, which means we are Big Boys around here, learning the trade to make the best of their harsh lifestyle.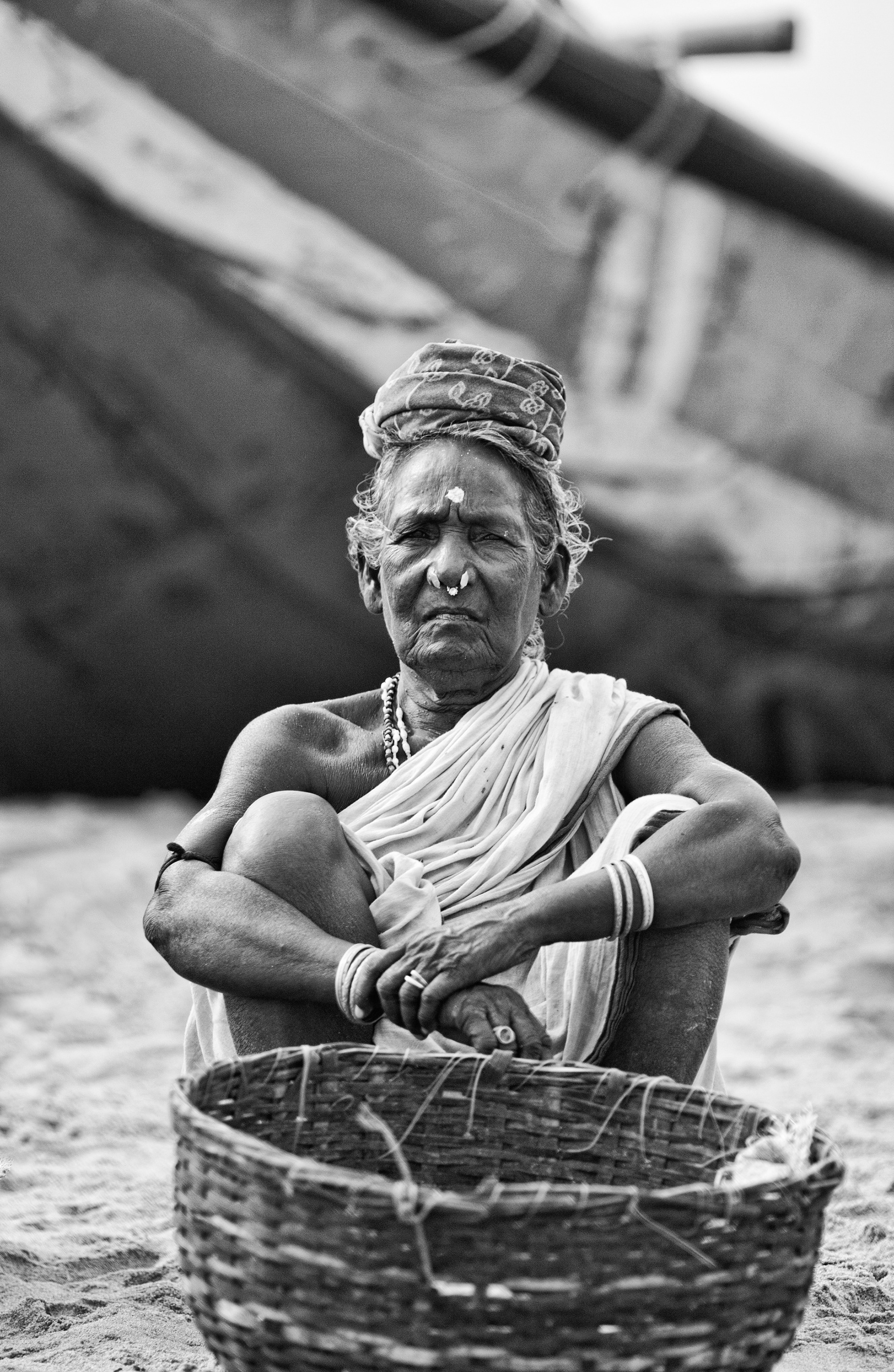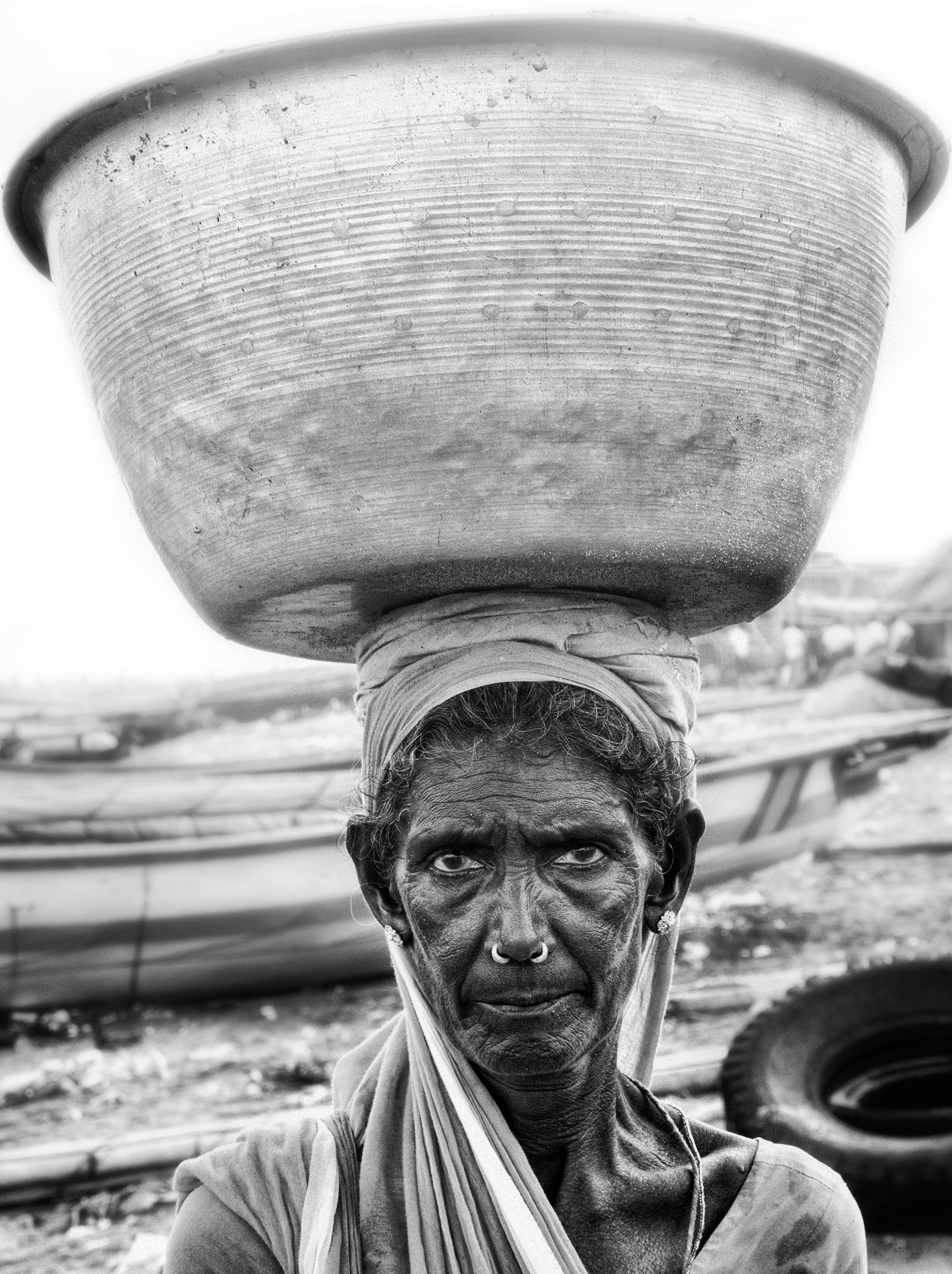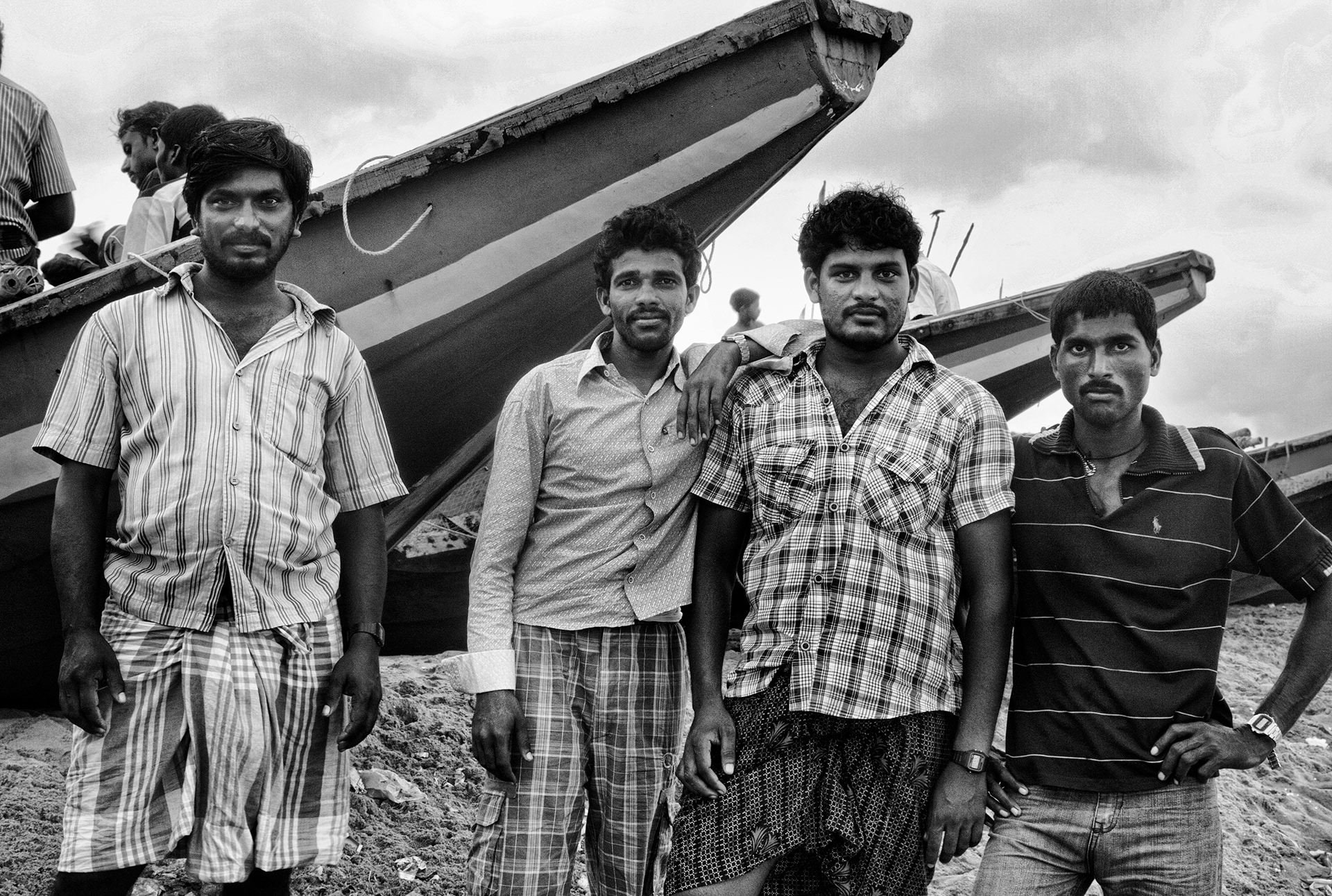 However these four men are the real big shots around here. Once sea-going fishermen, but they don't venture out these days. They are happy to work under a local mafia and diligently do their work of taking their boss' share from the fishermen. Here share is not counted in currency notes but in kg of fish. These men live outside this messy locality and have electricity to enjoy.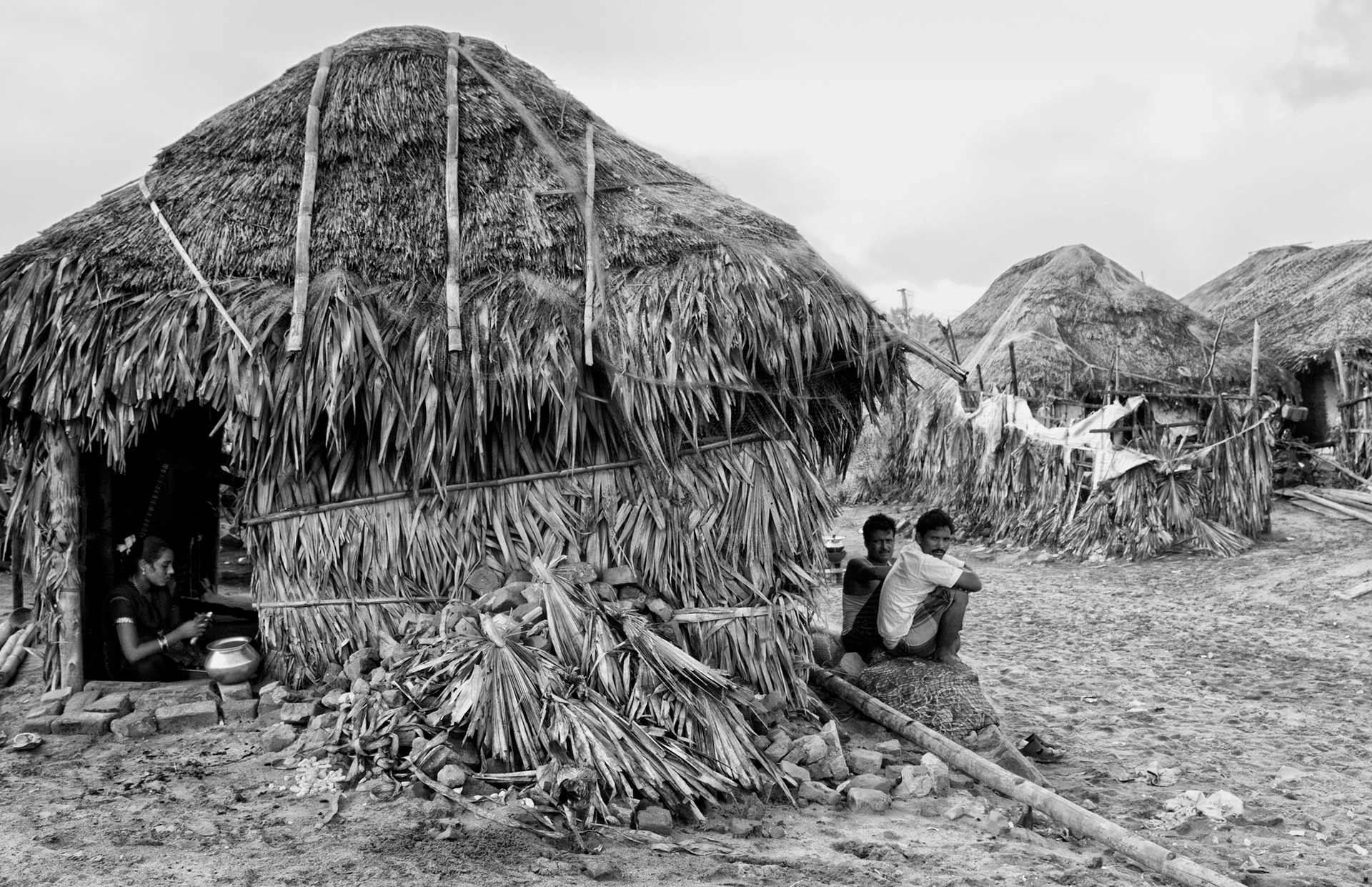 Most of the huts  are simply made of leaves, while few are built from clay and mud.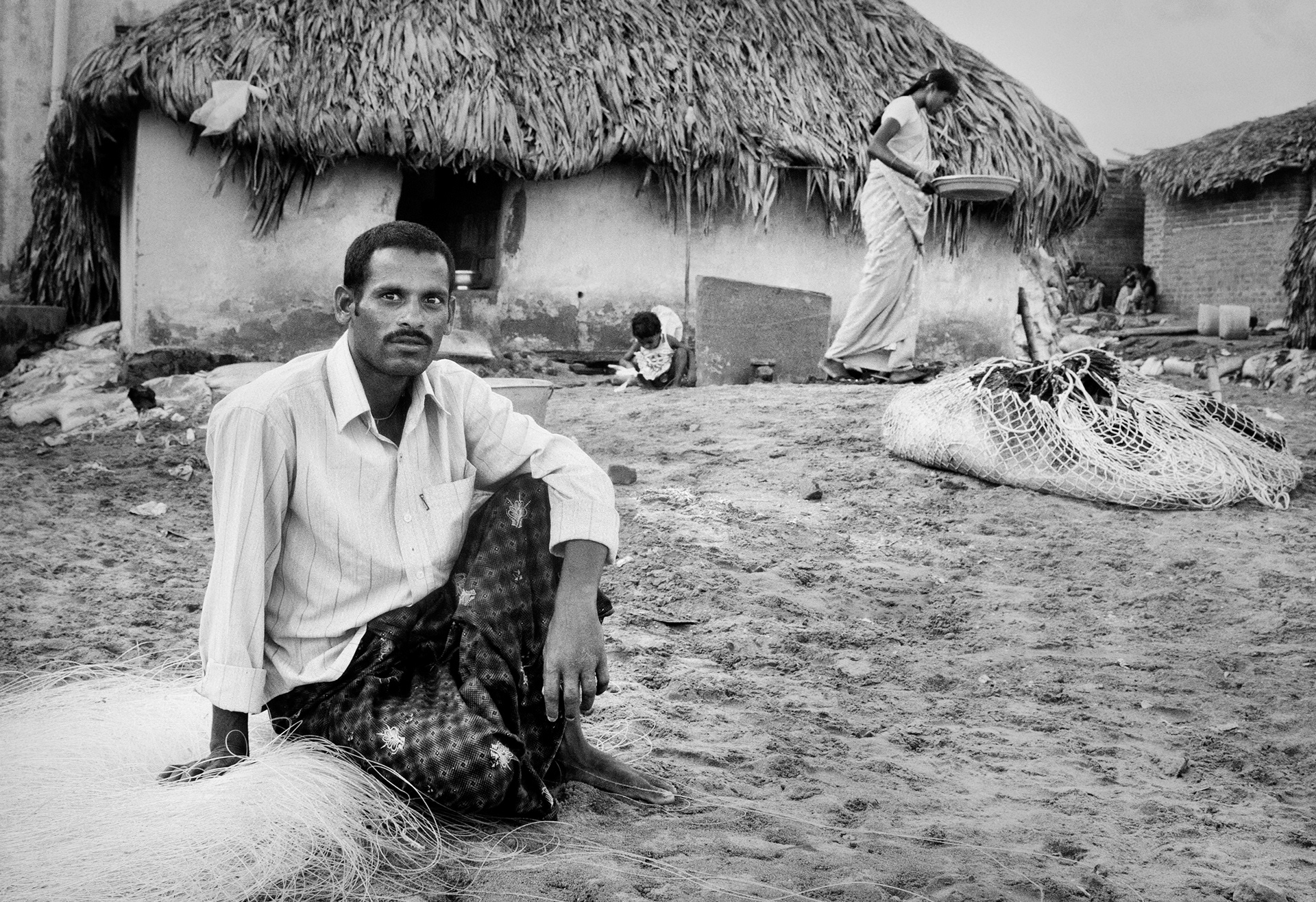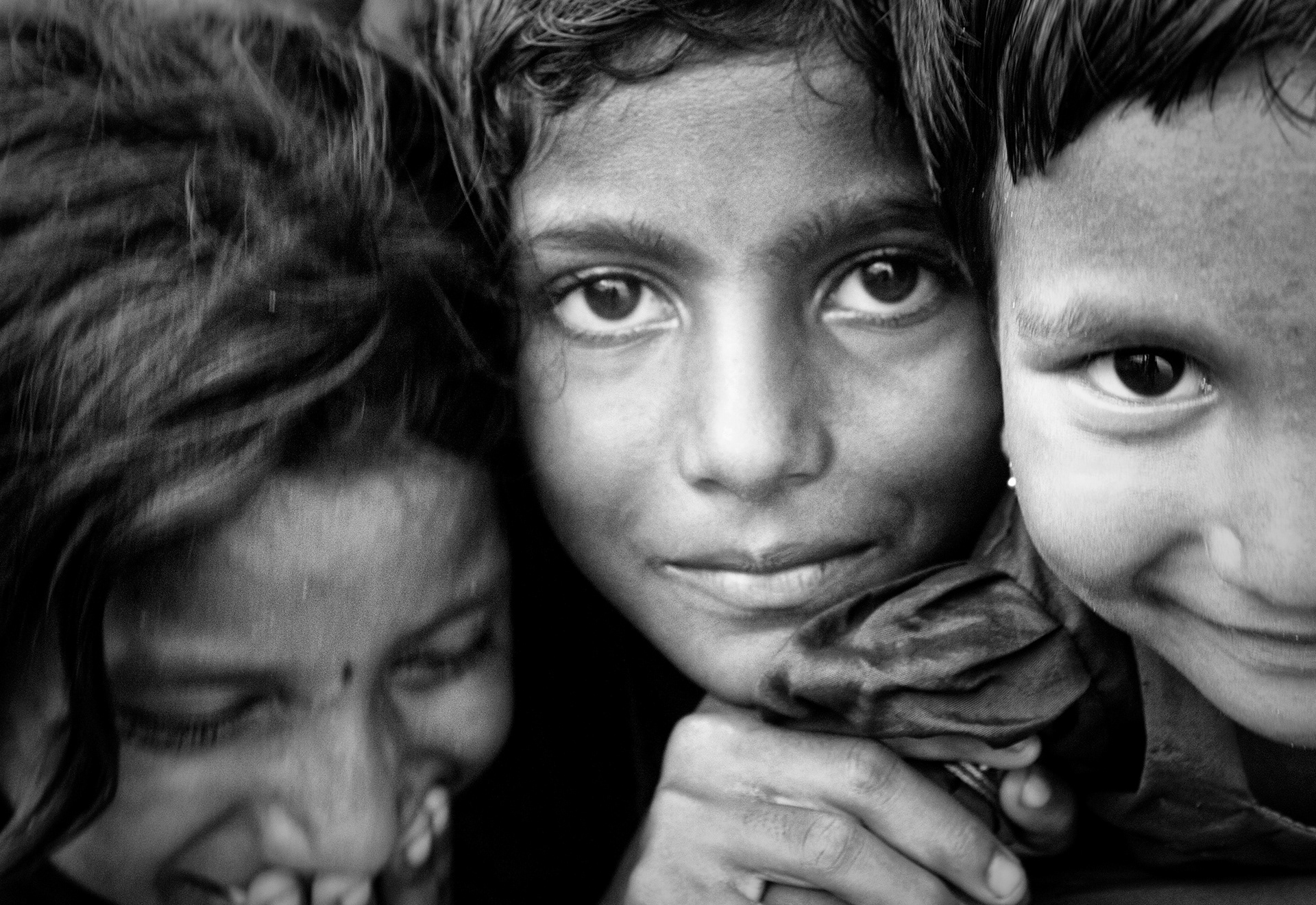 But life cannot be subdued. Boys still have have fun. Innocence still can be found in those simple eyes of the children.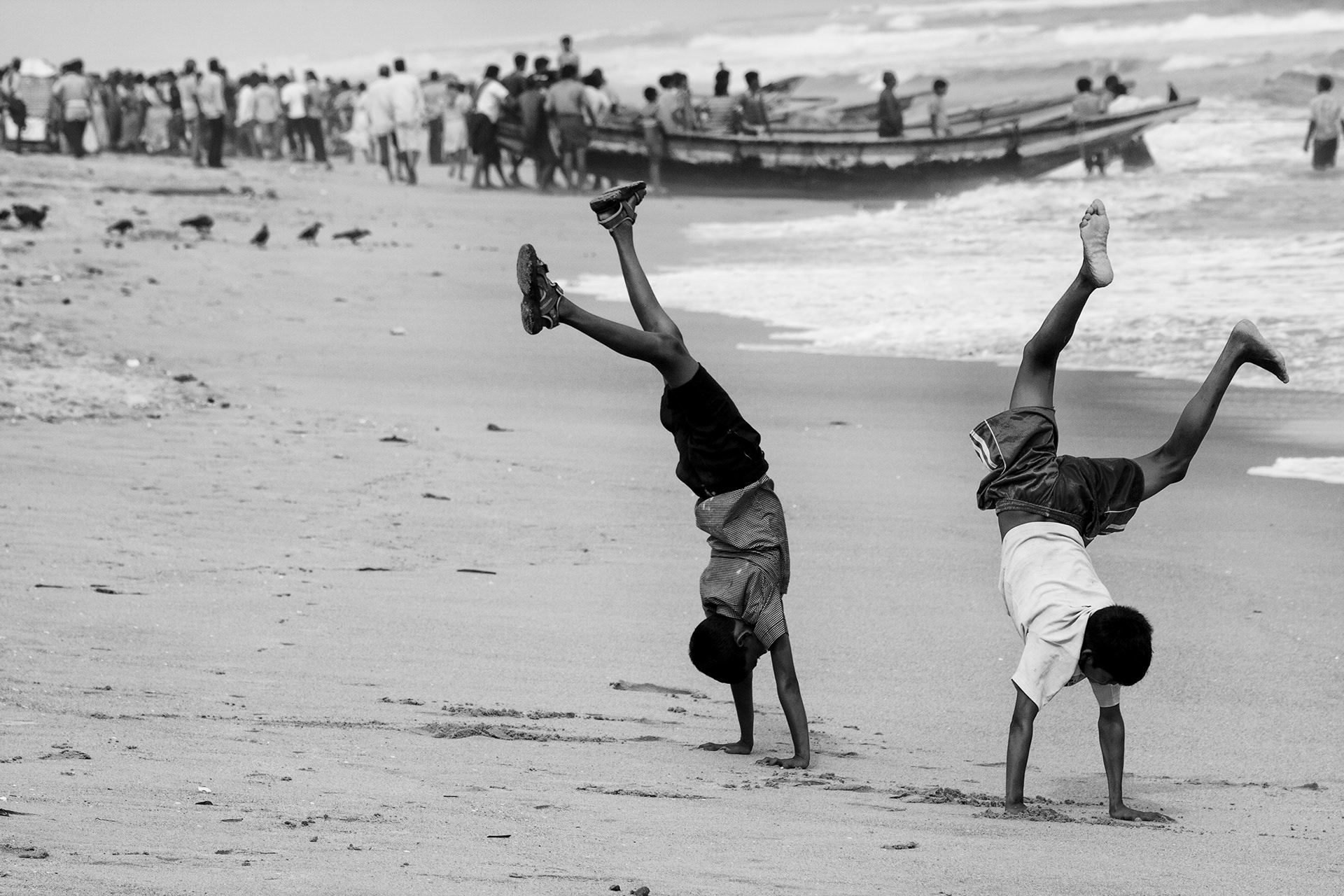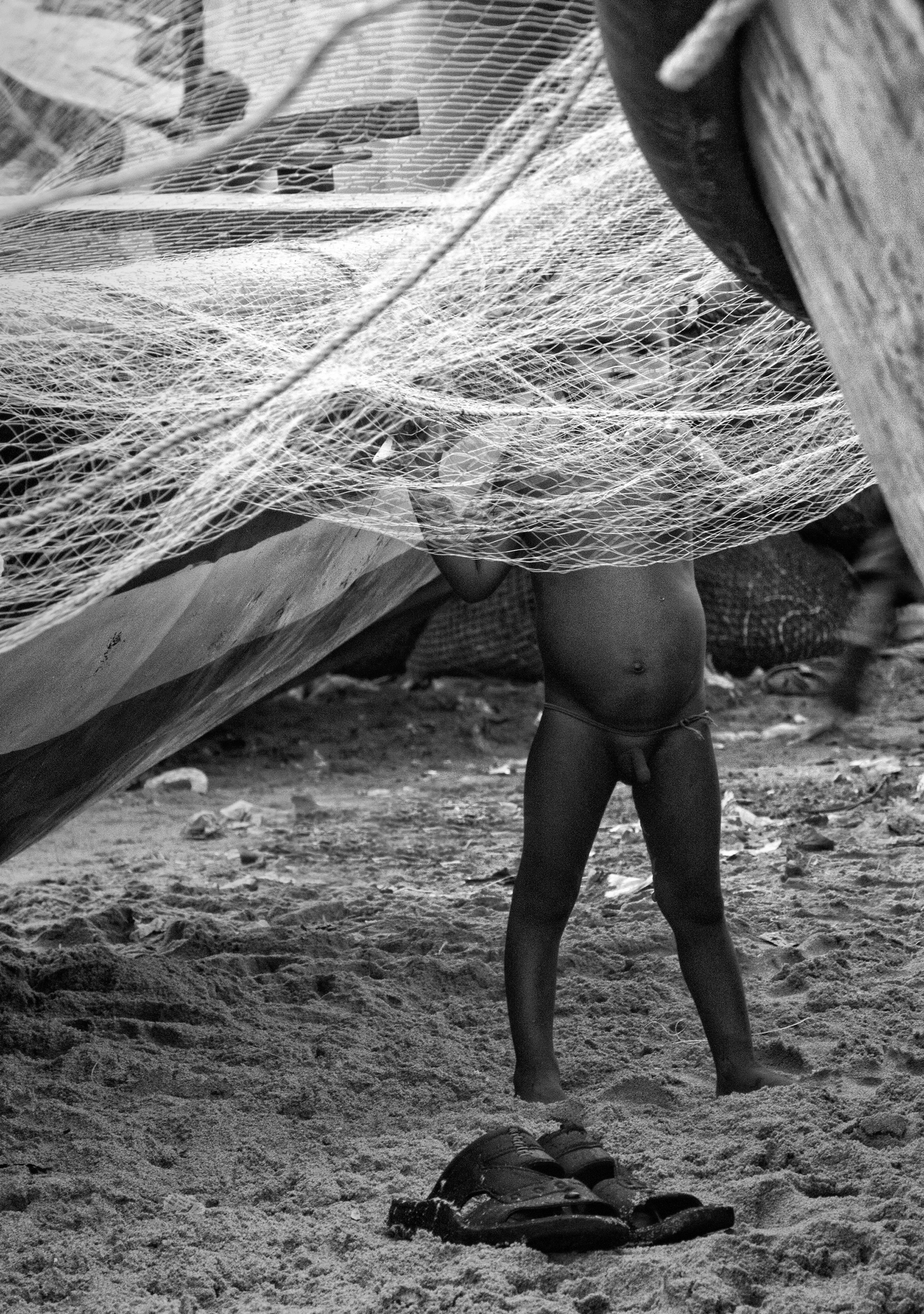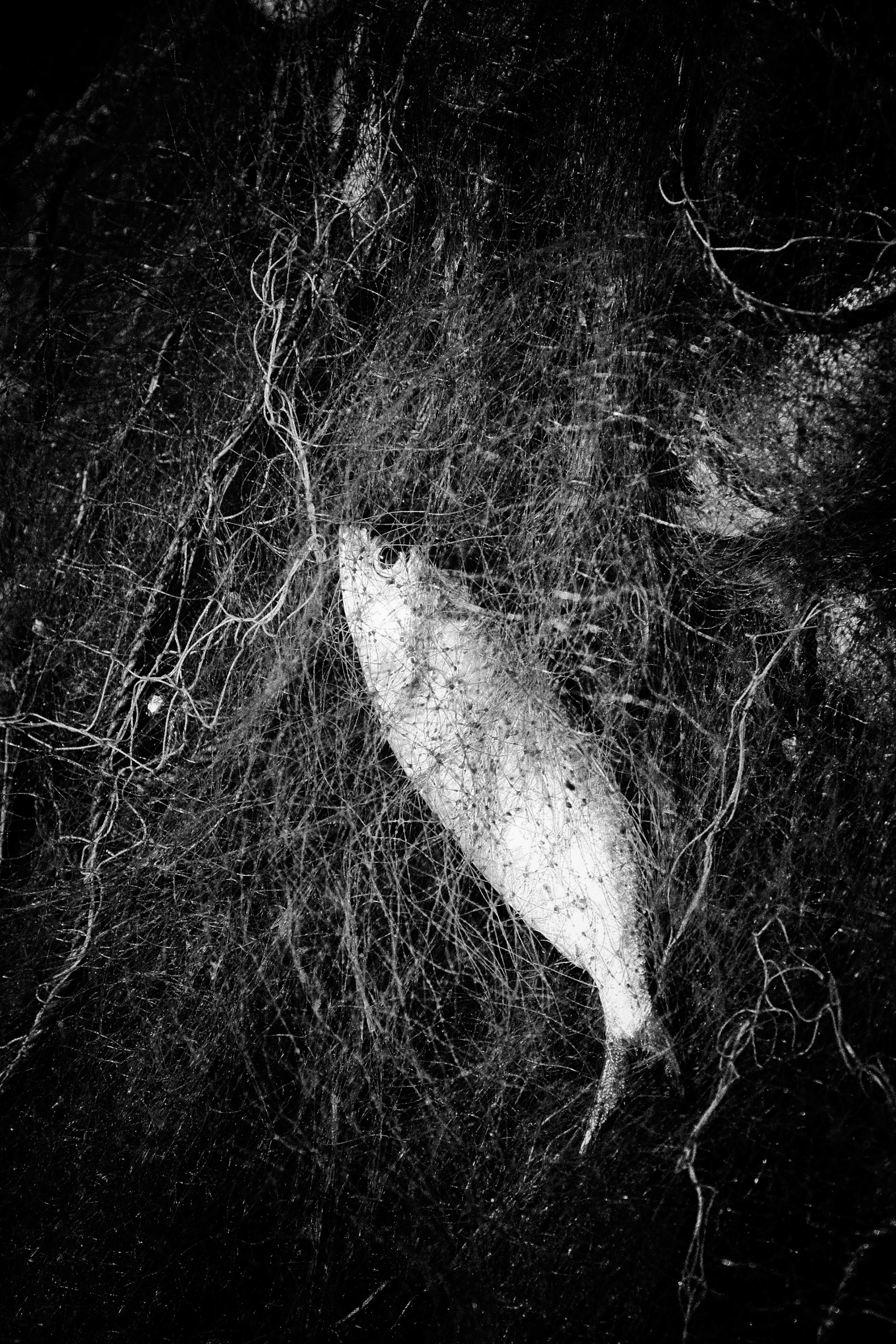 Its just that children get entangled to poverty and hardship so early in their life; they are forced to forfeit their childhood and get ready to step into big men's shoes just for survival.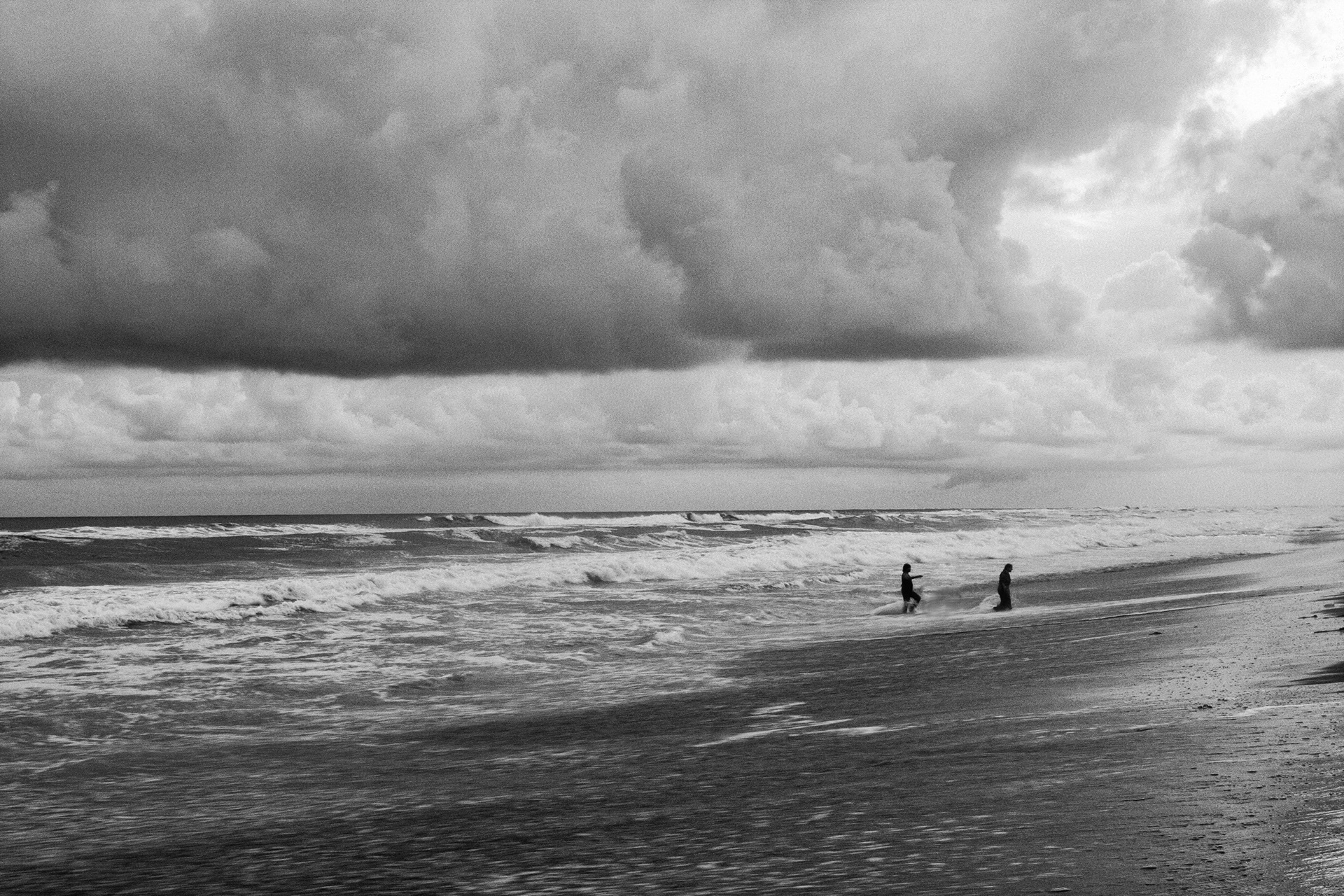 The Sea keeps beckoning them. 
And they answer to her call everyday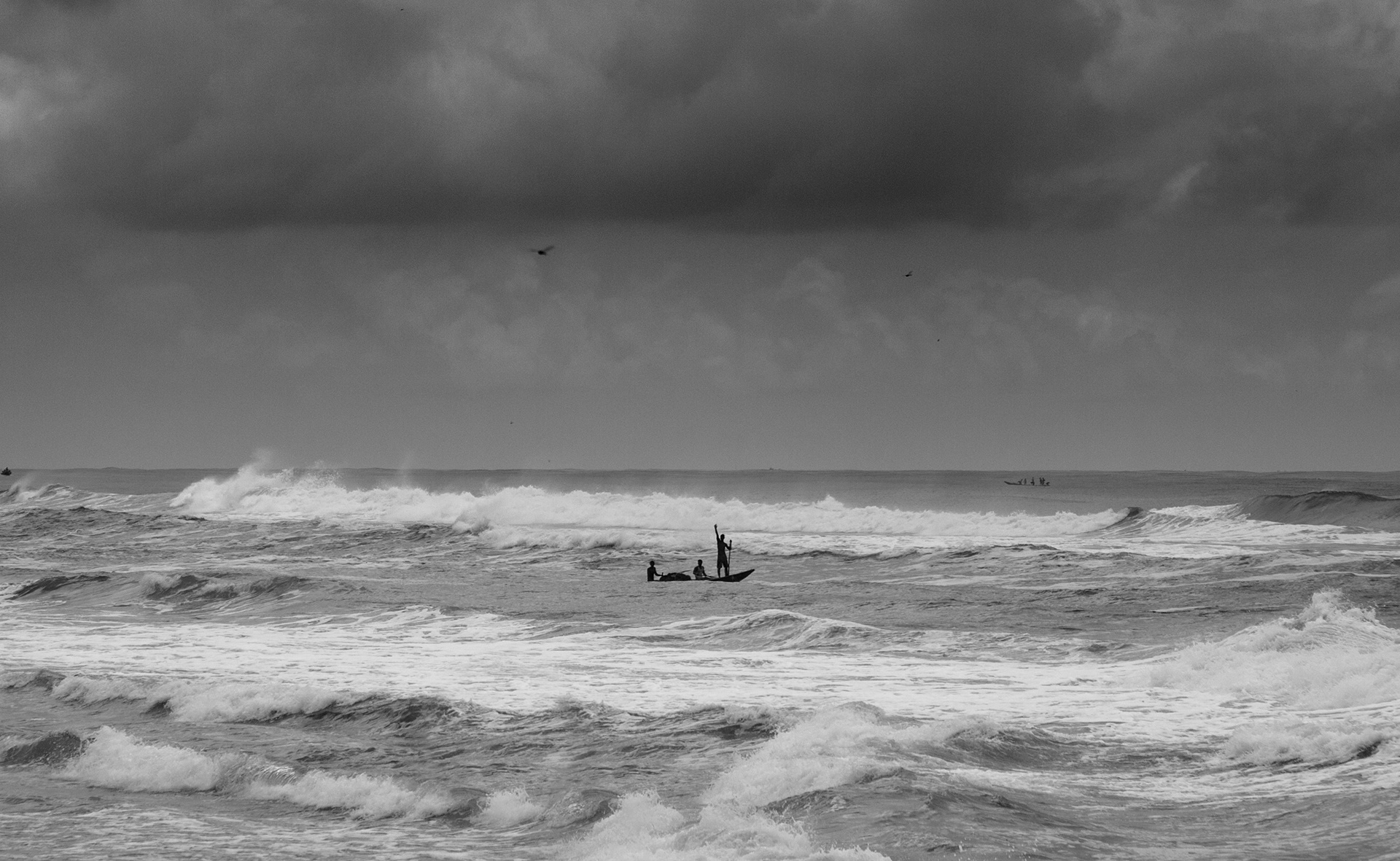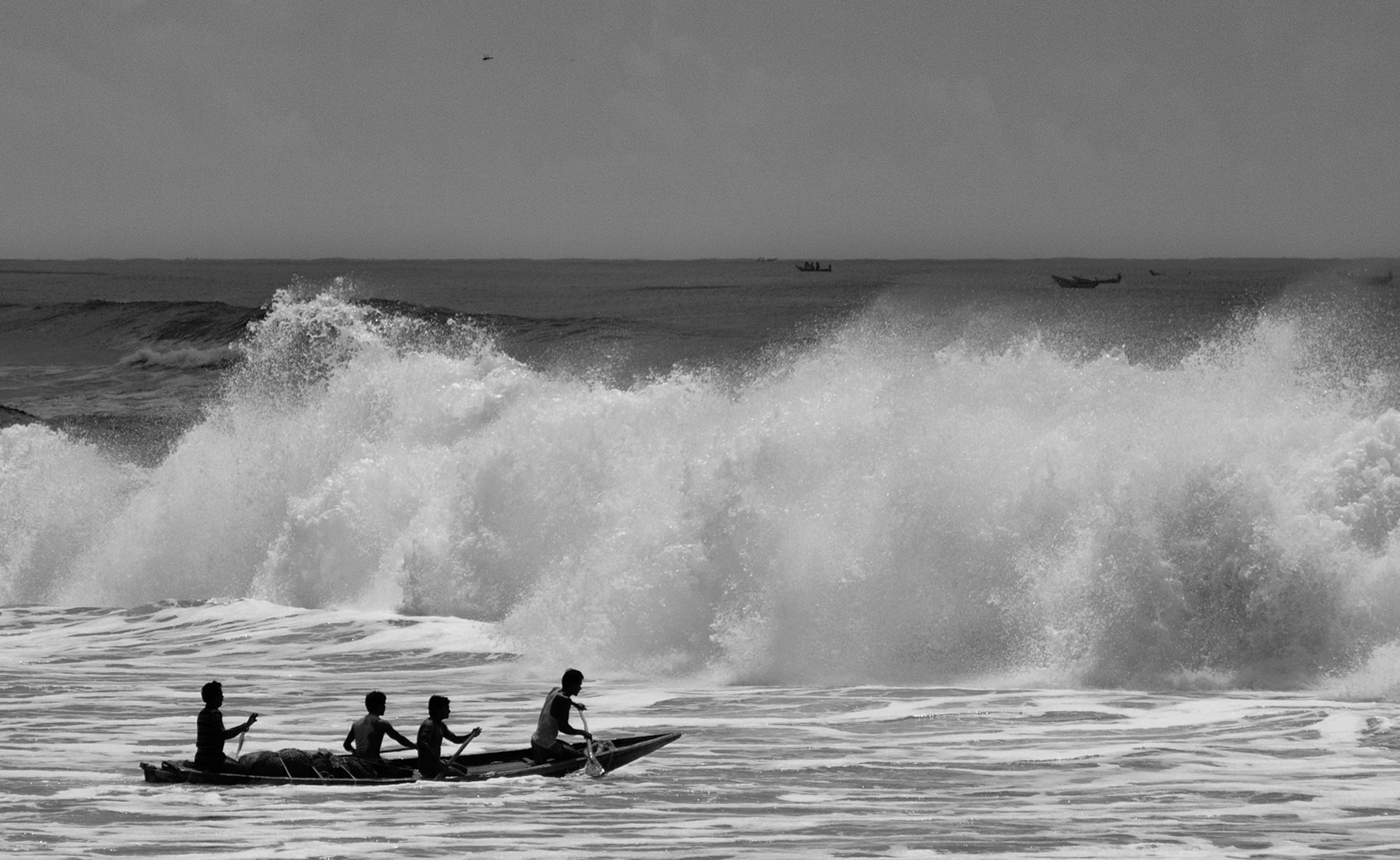 They answer to the call against all obstacles.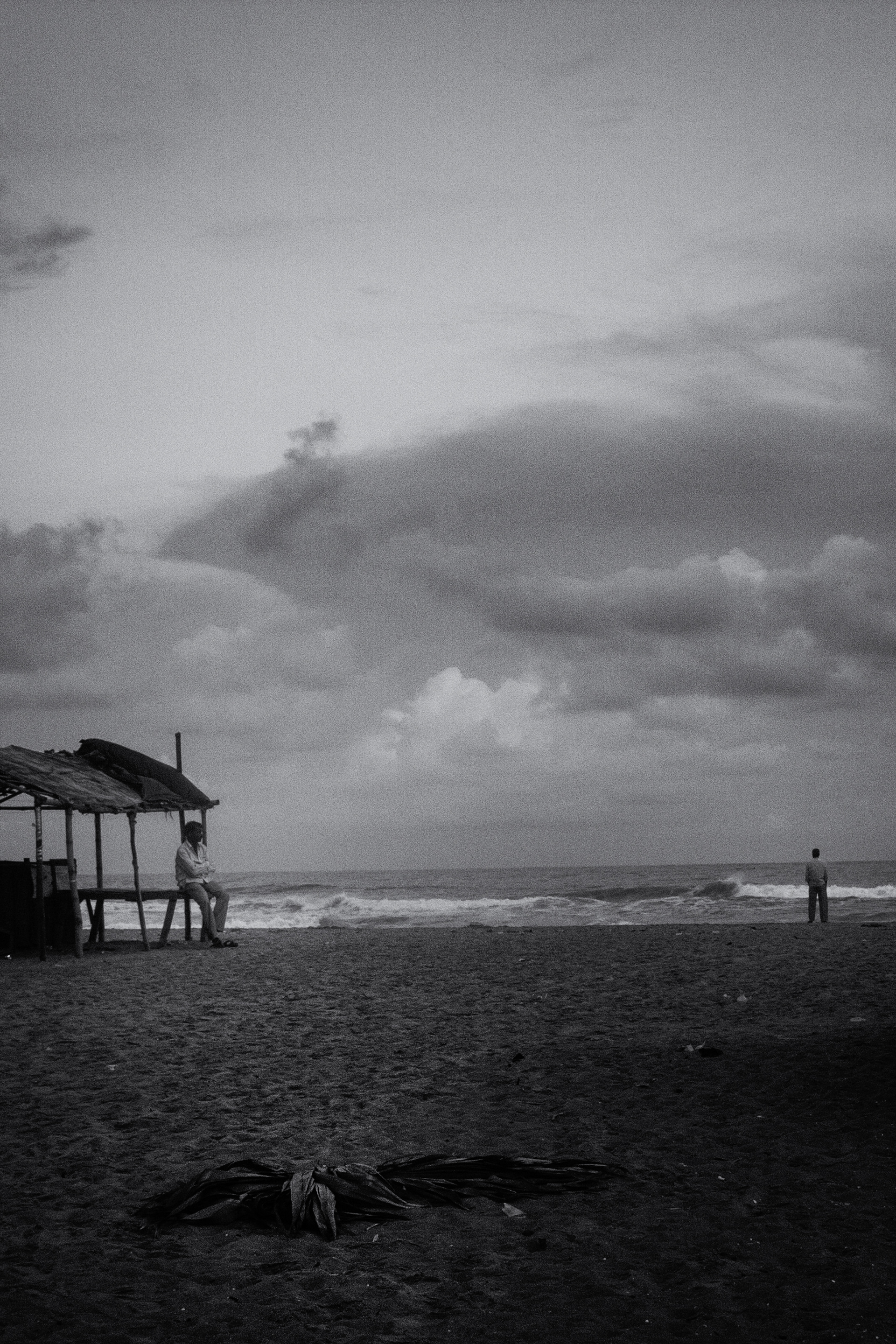 And as the day ends, darkness descends and people make their way back to their homes.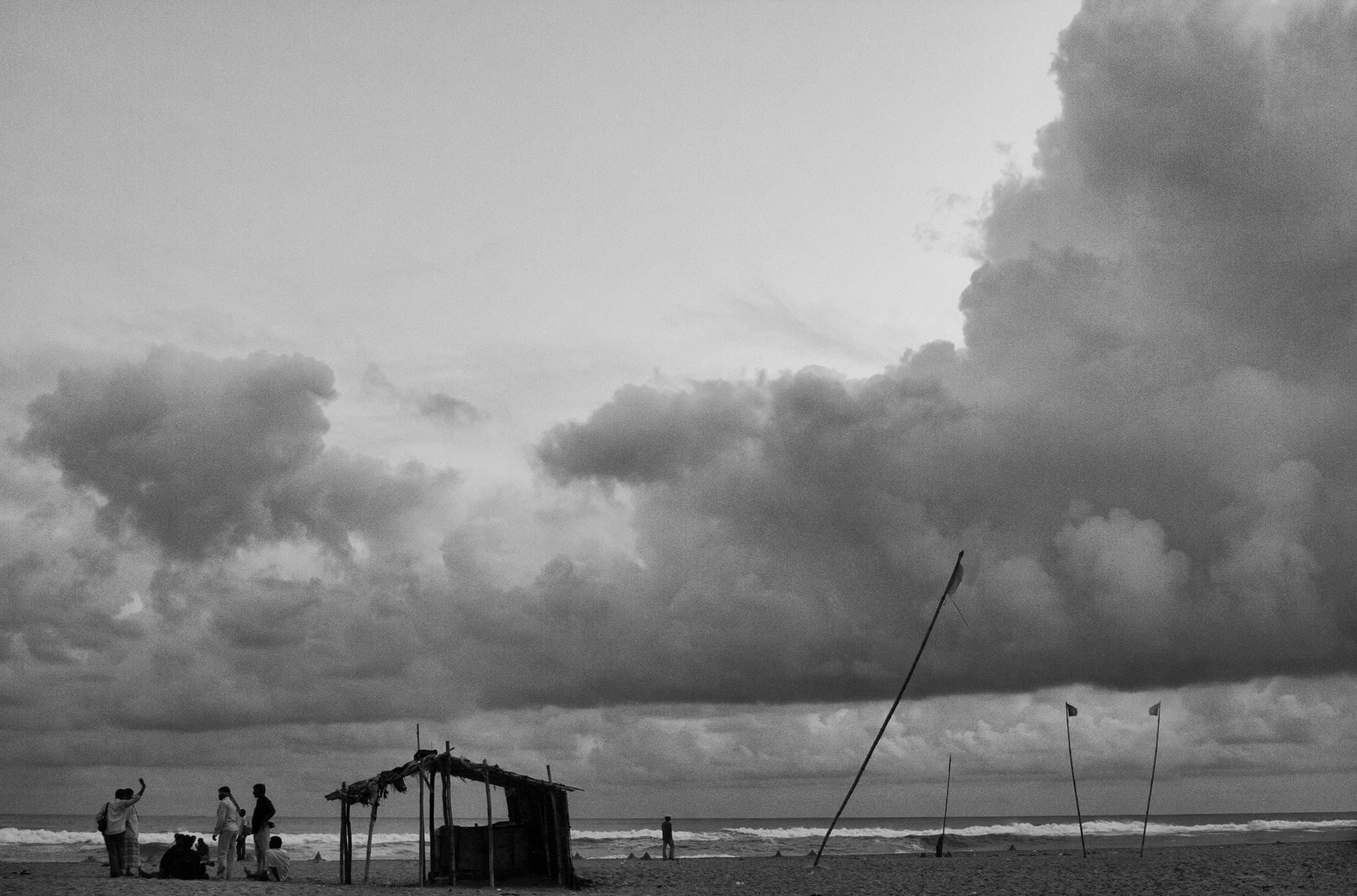 Till another hard day starts tomorrow.